Reimagining the Future of Batteries
Pioneering the energy revolution
Founded in 2018 to commercialize a revolutionary battery anode material invented at Washington State University, this material, eCell, offers Lithium-ion battery manufacturers a 300-500% gain in anode capacity compared to the current industry standard material, Graphite. Dedicated to disrupting the $100B market (est. 2025) for Li-ion batteries.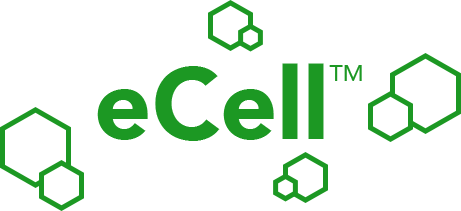 A World Class Team
We are led by an exceptional group of senior executives and technology leaders with an average of 25+ years of experience transforming fortune 500 companies around the world.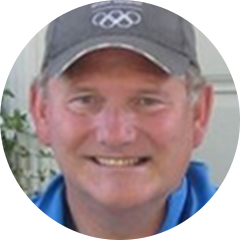 Jerry Schwartz JD LLM*
CEO
 Fortune 500 executive with extensive experience commercializing university and private sector research into viable products/technologies and driving global licensing opportunities to positive business outcomes across industries as diverse as IT/internet/eCommerce, healthcare, telecom, and publishing. Well regarded around the world as a culturally aware and technically savvy strategic leader, Jerry has held multiple senior leadership "C"-level roles (CEO, COO, CMO and CLO) with multi-national corporations, in ventures ranging from start-up to Fortune 50.  As Director of Microsoft's Office of International Affairs, nominally Microsoft's "State Department", Jerry was responsible for executive engagement with senior governmental, corporate and NGO leaders guiding MS Asia-Pacific & India subsidiaries generating over $20B annual revenues. Jerry has served as CEO of Global Development Partners, an international development group focused on creating commercial channels for a variety of technologies targeted at achieving sustainable economies for at-risk communities through infrastructure development. Jerry has also served as a Senior Consultant with international strategic consulting firm CAP Gemini Sogeti. During 10 years serving as Chief Revenue Officer Jerry has concluded over 50 product launches incorporating distribution through 50+ channel partners and 200+ OEM licensing partners and led over 100 strategic partnerships (aggregate value $1B+).
 Jerry holds BA/BS/MBA and JD degrees from the University of Puget Sound and an LLM in International Law and Tax from Salzburg University. Jerry has served as an U.S. Air Force JAG officer, university trustee, Entrepreneur-In-Residence at a major research university, industry advisory board member/chair and board member for multiple companies.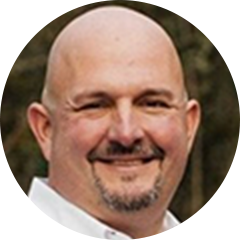 Geoff Deane PhD
CTO
Geoff is an experienced senior technology executive who is passionate about growing businesses and managing change. His extensive experience has come from working across a wide array of technologies including complex software systems, industrial scale wind turbines, medical devices, and a wide array of other technologies. Geoff brings a strong technical foundation that allows him to understand business levers, systems, and processes, and he has worked closely with global business leaders to focus technology efforts and drive delivery.
Geoff's leadership guides the Ecellix team to gather intelligence, analyze data, identify and create opportunities to leverage technology, and translate those opportunities into successful products. With a reputation for building and operating high-performing organizations that value results over egos, Geoff continues to produce world-class results.
Ken Poppe
CFO
A seasoned executive, Ken oversees the finance, accounting and HR functions at Ecellix. He previously joined Intellectual Ventures in 2007 to establish the finance function for the Invention Development Fund, a $650 million "invention capital" investment fund that expanded operations into eight countries, mostly throughout Asia. From 1996 to 2007, Ken was at Starbucks Corporation (NASDAQ: SBUX), where he held numerous finance and general management roles, including introducing the Starbucks Card program into U.S. Licensed Stores and later launching the program in Europe. Ken received his MBA from New York University and a B.A. from Washington State University.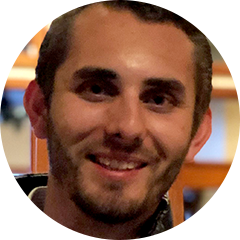 Jason Schwartz*
CSO
Jason is a 3rd-generation entrepreneur, winner of national business plan competitions and experienced project leader.  During his studies at Washington State University he was recruited to lead a commercialization team for a body of innovative battery research with the potential to disrupt the $22B market for advanced anode technology incorporated into Li-Ion batteries used in electric vehicles, consumer electronics and energy storage systems.  Jason led the effort to secure grant funding to launch a new company (Ecellix Inc.) and was successful in securing exclusive licensing rights for the intellectual property.  Acting on the advice of his network of mentors and advisors, Jason spearheaded recruitment of an experienced executive to replace him in the CEO leadership role, as well as recruiting an exceptional management team including a CFO, CTO, General Counsel and VP of Products, as well as board members for the company's board of directors and highly experienced professionals for the technology and business boards of advisors. 
Jason has been mentored by several exceptional leaders, including U.S. Congressman Adam Smith, where he served as an intern, by Jerry Schwartz (his father), who was WSU's first-ever Entrepreneur-in-Residence and a Microsoft executive, and by the former CFO of publicly-listed Coinstar and RealNetworks.
John Anderson*
SVP Products
John brings over 40 years of executive and technical leadership in Fortune 50 and startup ventures. He has served as a principal product and technology lead in energy ventures (nuclear, petroleum, coal, solar, and biofuels), biotechnology ventures (nutraceuticals, pharmaceuticals), homeland defense ventures (smart cameras, asset tracking, secure cargo containers) and software ventures (e-commerce, AI). His track record includes introducing disruptive products and technologies in electronics, homeland defense, energy, biotechnology, e-commerce, and logistics. He has successfully served as CIO, CTO, COO, CEO and CFO for startup ventures, and as an award-winning Chief Quality Officer for an international logistics venture. As COO for Avisere, an advanced video analytics venture, he spun out a hardware product line into a new venture, Strongwatch. Strongwatch subsequently commercialized hyperspectral camera technology originally developed for the US Navy's Airborne Laser Mine Detection System (ALMDS) and a vibration-stabilized imager developed to detect approaching threats to the Tiger Shark amphibious assault vehicle. Both of these core technologies, surrounded by three newly developed technologies, were integrated into a dual military / COTS product line marketed as "The World's Smartest Cameras". Previously, he brought to the commercial marketplace Industrial Control Systems, Customer Premise Network Management Systems, Intelligent Building Energy Analytic Systems, and E-Procurement Collaboration Systems.
Mr Anderson served Fortune 50 ventures in a variety of turnaround roles in technology, software, marketing, finance, and strategic development assignments. John serves on the Boards of several humanitarian ventures, and a collection of SME businesses. He earned an MBA (Marketing -magna cum laude), a BS (Physics – summa cum laude), and is listed in several Who's Who publications.
William Wiles JD*
VP Strategic Dev
Bill is a seasoned executive and serial entrepreneur with over 30 years of experience in US and international business formation and operations. His roles have included business formation, securing venture & private capital development, mergers & acquisitions, strategic planning, and sales in primarily technology-related ventures.
Bill earned a BS in Business Administration, and a Juris Doctorate with business and corporate law emphasis.
Chris Venti
VP Manufacturing 
Chris brings over 30 years in senior leadership roles with 'C-level' experience as CEO, COO, CMO positions. Developed and implemented the first 'JIT-lean" assembly line within General Electric in 1981. Completed process development and automation projects in more than 50 organizations and industries, and brings extensive experience leading and managing technical teams to implement a variety of manufacturing processes both domestic and internationally. Led the operations team and was the architect of a new 'flow' process that allowed a venture capital group to grow a sheet metal contract manufacturing company to grow from $16 Mil/year to $125 Mil/year over an 8-year time span. He also fully developed an integrated composite manufacturing process to support $100 Mil in annual revenues.
Chris has served in various manufacturing, technical and executive posts for General Electric, The Trane Company, Advantac, Polymer Technology International, National Industrial Concepts, and MicroSurgical Technology companies.  He holds an earned BSME from the University of Missouri.
David Liddle
SVP Products
David has 32 years of technology leadership.   During David's 12 years at apparel retailer Lands' End, he was instrumental in building out their ecommerce and international omni-channel enterprise business systems. David later went on to be a CIO for 14 years at retailers including: Tommy Bahama, Sur La Table, CC Filson and Chasing Fireflies.  For 7 years David was CIO/COO for Chasing Fireflies, where he developed their start up go to market strategy through eventual sale to HSN. 
For the last few years David has been the North and South America Sales Director for retail software company Island Pacific.
David holds Bachelor of Science degrees in Computer Science and Business Administration, Magna Cum Laude, from the University of Wisconsin – Platteville. David and his wife live in Seattle, Washington and enjoy mountain hiking and sea kayaking. David is also an Advisory Board member for startup woman's apparel company TomboyX and peer to peer energy exchange Whygrene. 
Bartosz Wojszczyk PhD
Board Member
Bartosz is an investor, serial entrepreneur, spokesperson and visionary for breakthrough innovation and business transformation in energy, clean tech, and other marker verticals. He is an accomplished executive with over 23 years of experience from start-ups to business acceleration, hyper-growth strategies and operations for Fortune 500 companies with sales over $2B annually. He co-authored 5 books, over 30 papers and many international reports.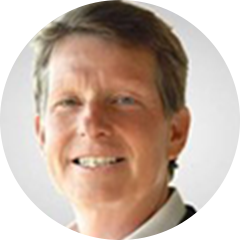 Brian Turner
Board Member
Brian has served as a director of MicroVision since July 2006 and currently serves as Chairman of the Board. He brings extensive experience growing, financing and operating public and private companies in addition to his many years of experience in public accounting. Mr. Turner was the Chief Financial Officer of Coinstar Inc. from 2003 until June 2009. Prior to Coinstar, from 2001 to 2003, he served as Senior Vice President of Operations, Chief Financial Officer and Treasurer of Real Networks, Inc., a digital media and technology company. Prior to Real Networks, from 1999 to 2001, Mr. Turner was employed by BSquare Corp., a software company, where he initially served as Senior Vice President of Operations, Chief Financial Officer and Secretary, before being promoted to President and Chief Operating Officer. From 1995 to 1999, Mr. Turner was Chief Financial Officer and Vice President of Administration of Radisys Corp., an embedded software company. Mr. Turner's experience also includes 13 years at PricewaterhouseCoopers LLP where he held several positions including Director, Corporate Finance. Mr. Turner is lead director at Symmetra Mutual Fund.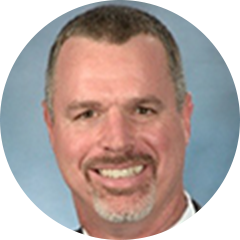 Brian Holloway PhD
Advisor
Brian is an executive with proven strengths in analytical problem solving, communications, and leadership combined with an engineering background in industrial, academic, and government sectors. Over 20 years of experience in leadership, management, budgeting, scientific research, technology development and transition. Technical expertise includes energy generation and distribution, energy storage, alternative energy, composites, manufacturing, nanomaterials, thin film deposition, materials for medical applications, and materials characterization with emphasis on surface analysis. United States citizen with TS/SCI Clearance.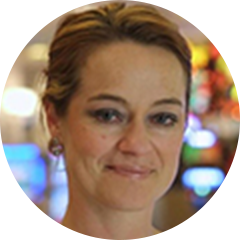 Jennifer Houston
Advisor
Inventive global marketing, communications and business executive. Passionate about propelling organizations to the forefront of their industry. Proven ability to both create new categories and reimagine established businesses.
Disruptive global business thinker. Driver of win/win business value – for the customer and the organization. Strategic execution engine in business and organizational ambiguity. Leader of leaders. Motivator. Inventor of new products, services, approaches, systems. Builder of agile and sustainable businesses.
Extensive leadership, strategy, marketing and communications skills including, but not limited to: strategic brand and narrative development, revenue generation, digital demand gen, thought leadership and perception shifting campaigns to generate broad awareness and business outcomes, audience centric digital/social/content marketing, organizational development, marketing and communications strategy, measurement and ROI.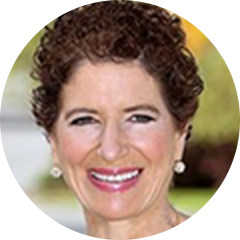 Lonnie Rosenwald JD
Advisor
Lonnie Rosenwald is a respected leader, senior technology executive and experienced legal counsel recognized for her vision, innovative thinking and successful development and implementation of strategies for path-breaking ventures. She is a trusted advisor whose judgment and insights are valued by her clients.
Lonnie has deep and broad experience in innovations that are reshaping the technology industry, law and investments. She has developed and led high-performing teams that deliver results in both Fortune 50 and start-up environments.
At Ecellix we model humility and recognize that others within and outside our industry may hold the spark of creativity and invention that we need for the next breakthrough. We welcome and embrace the opportunity for guidance and counsel of prospective customers and partners, investors, board members, consultants, as well as our team members. We strive to be the best version of ourselves, leveraging our products and technologies to help create a better and more sustainable world, while building an inclusive, respectful, safe, diverse company of high integrity that our individual team members and partners (and their families) can be proud of being associated with.